HEARTBREAK HOTEL • THE HELLBOYS • NIKOLA ACIN
Site (non officiel) consacré à HEARTBREAK HOTEL et THE HELLBOYS (NIKOLA ACIN).



















































Hommage a NIKOLA ACIN par "ROCK N FOLK" (juin 2008).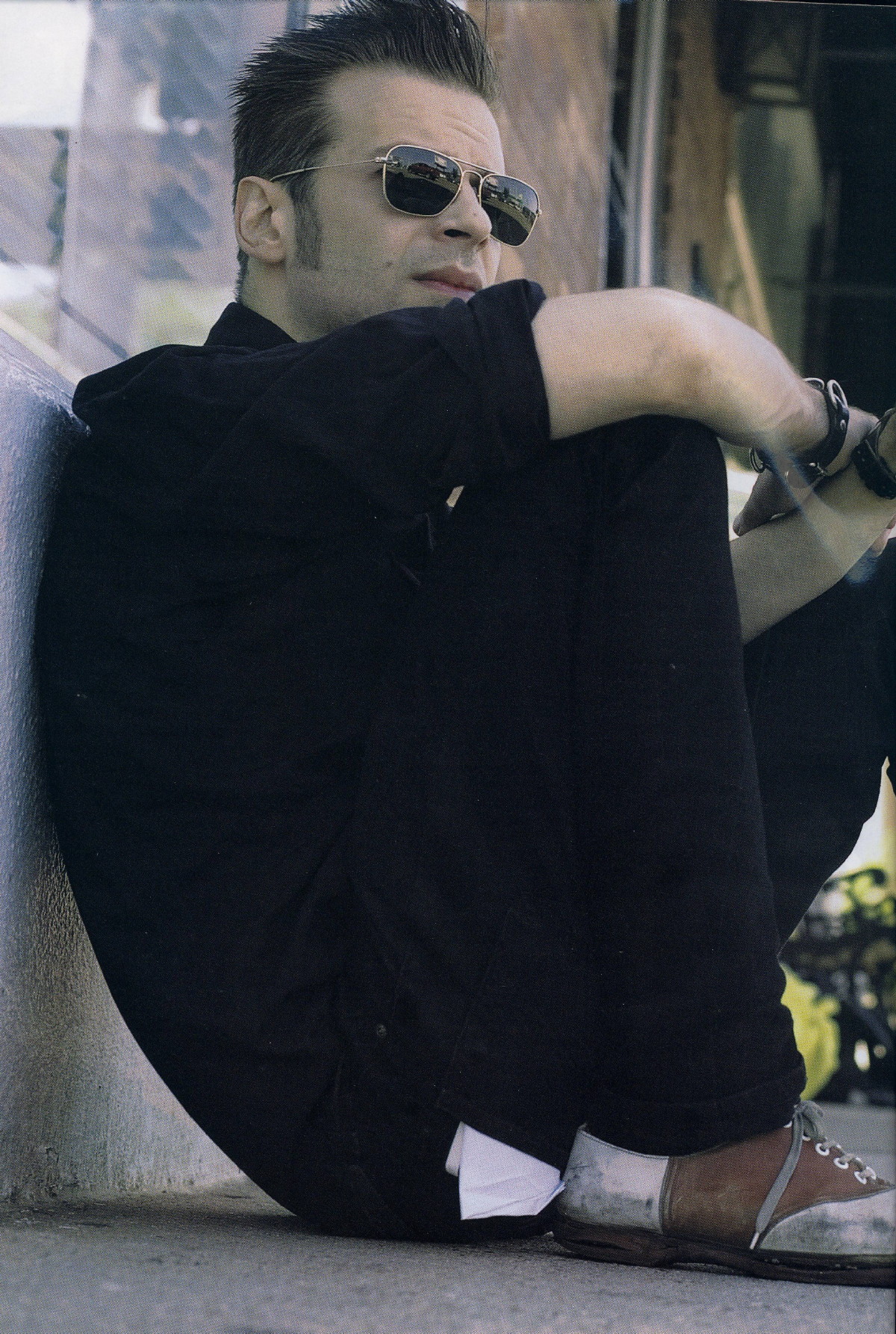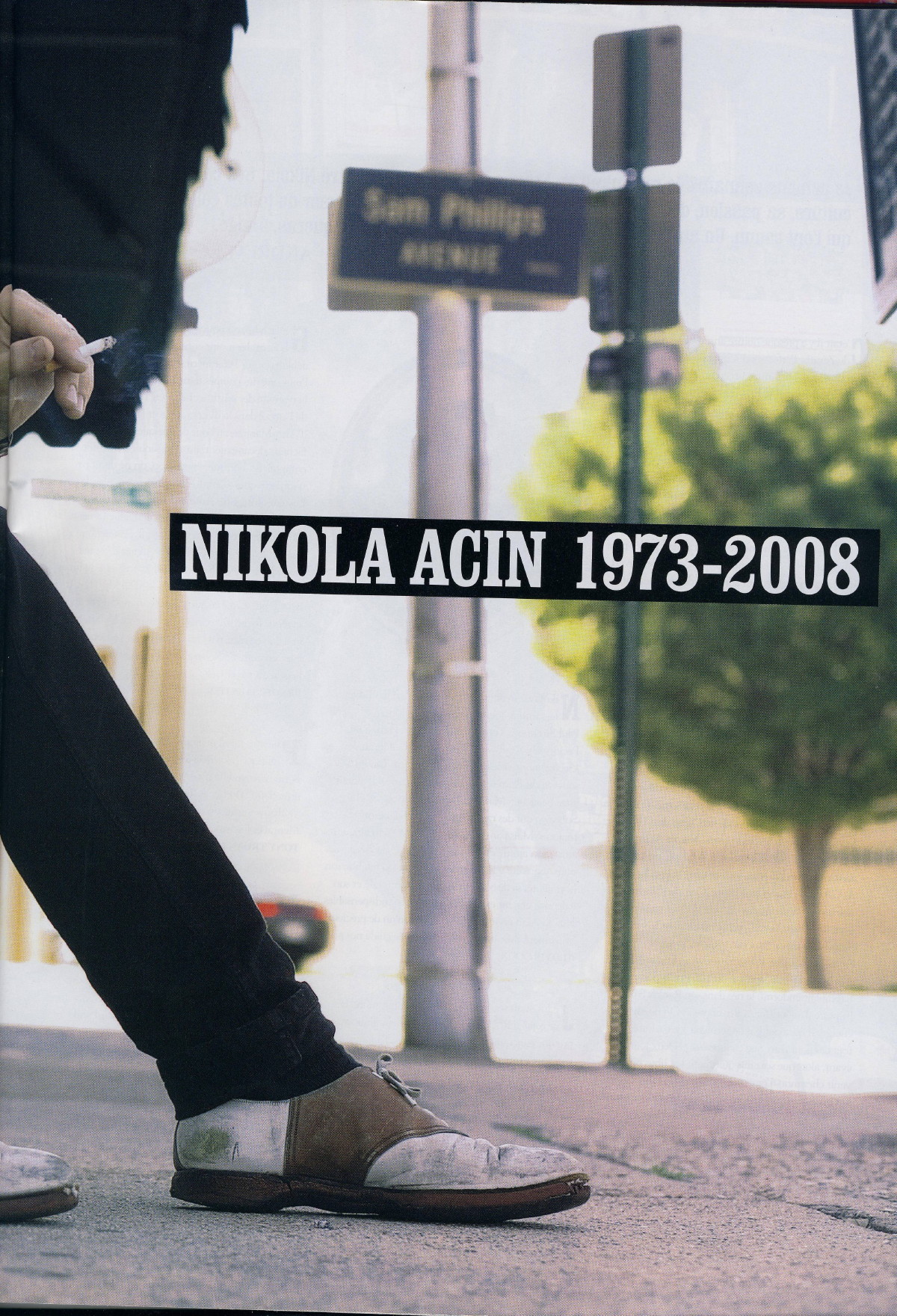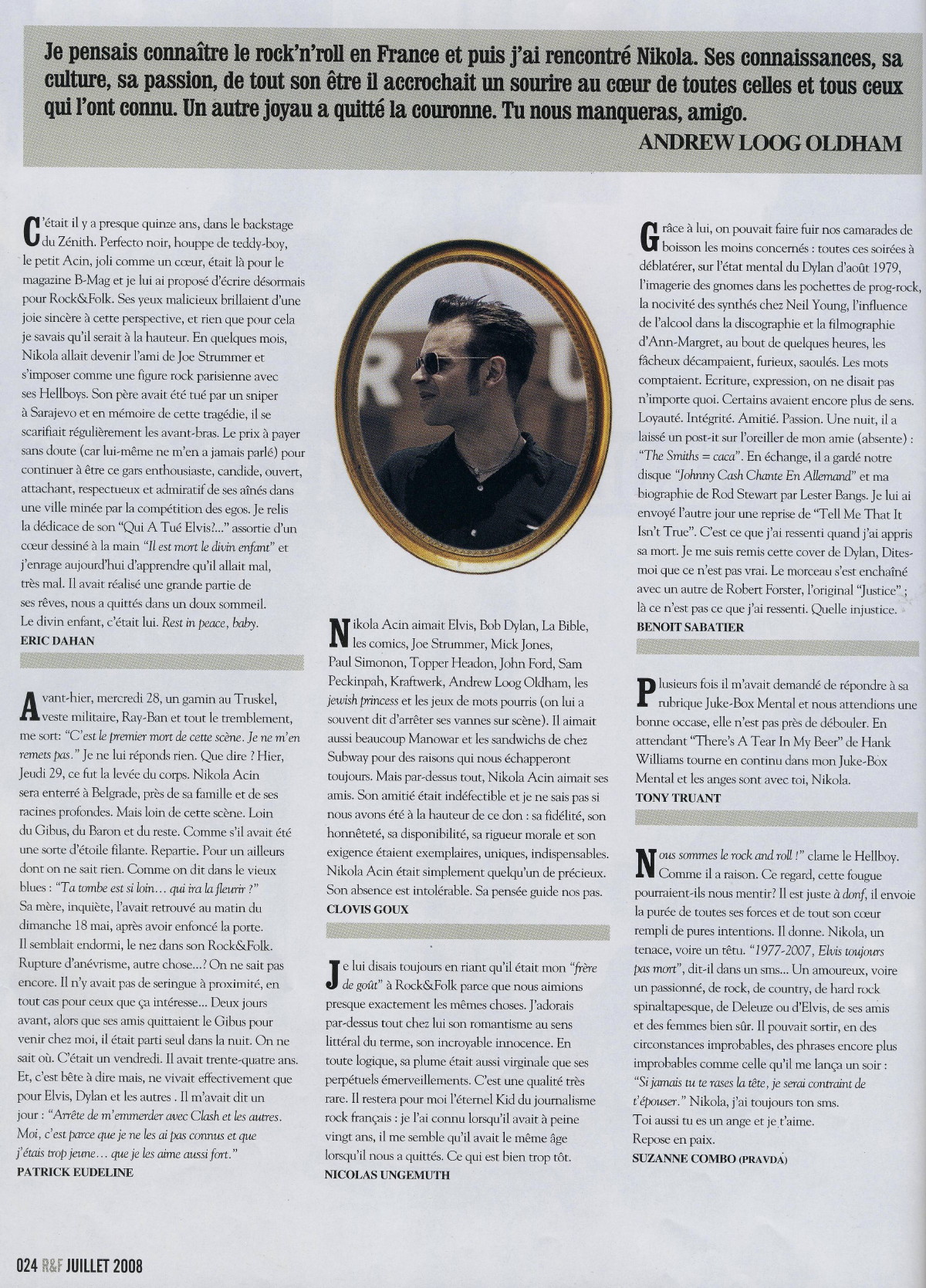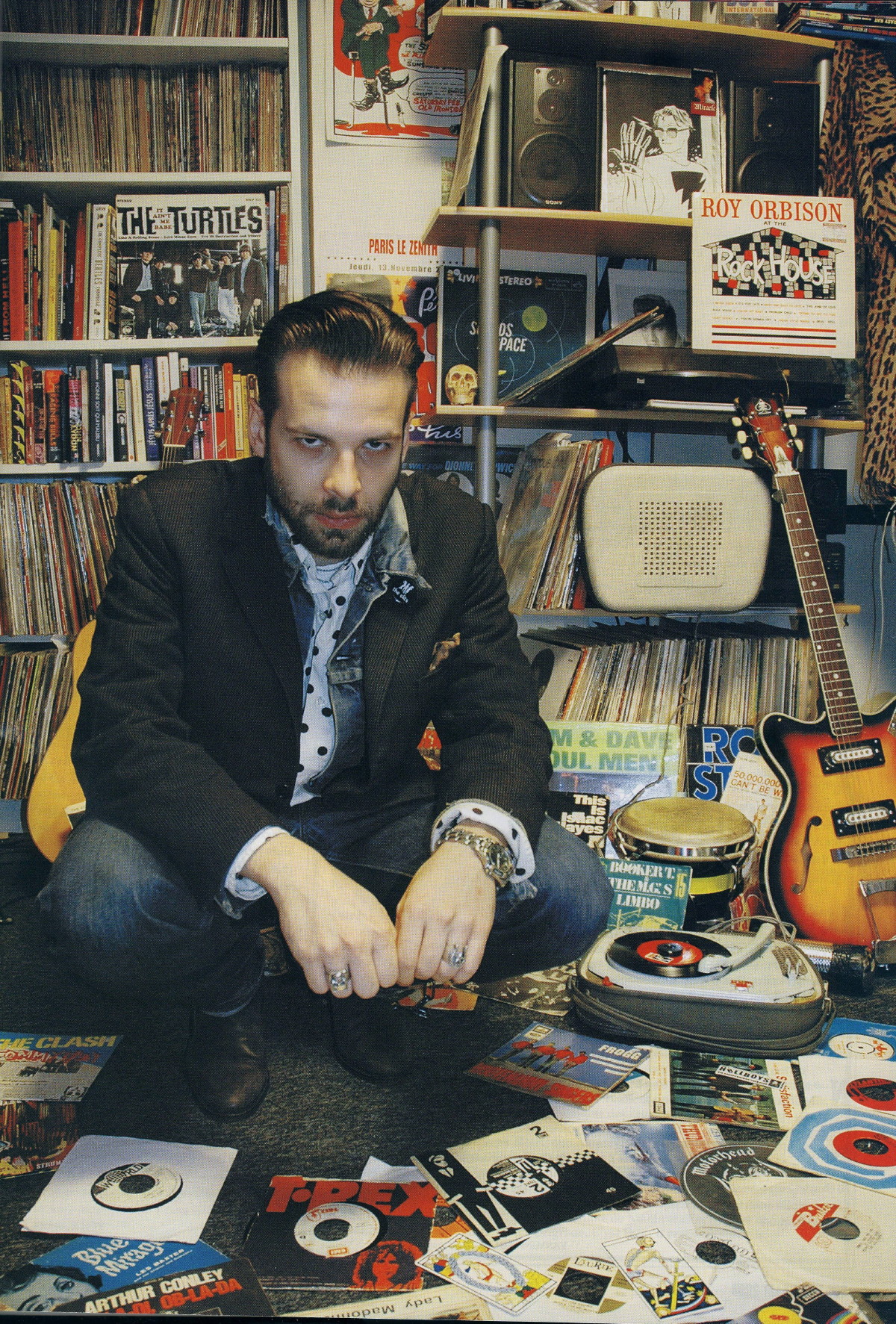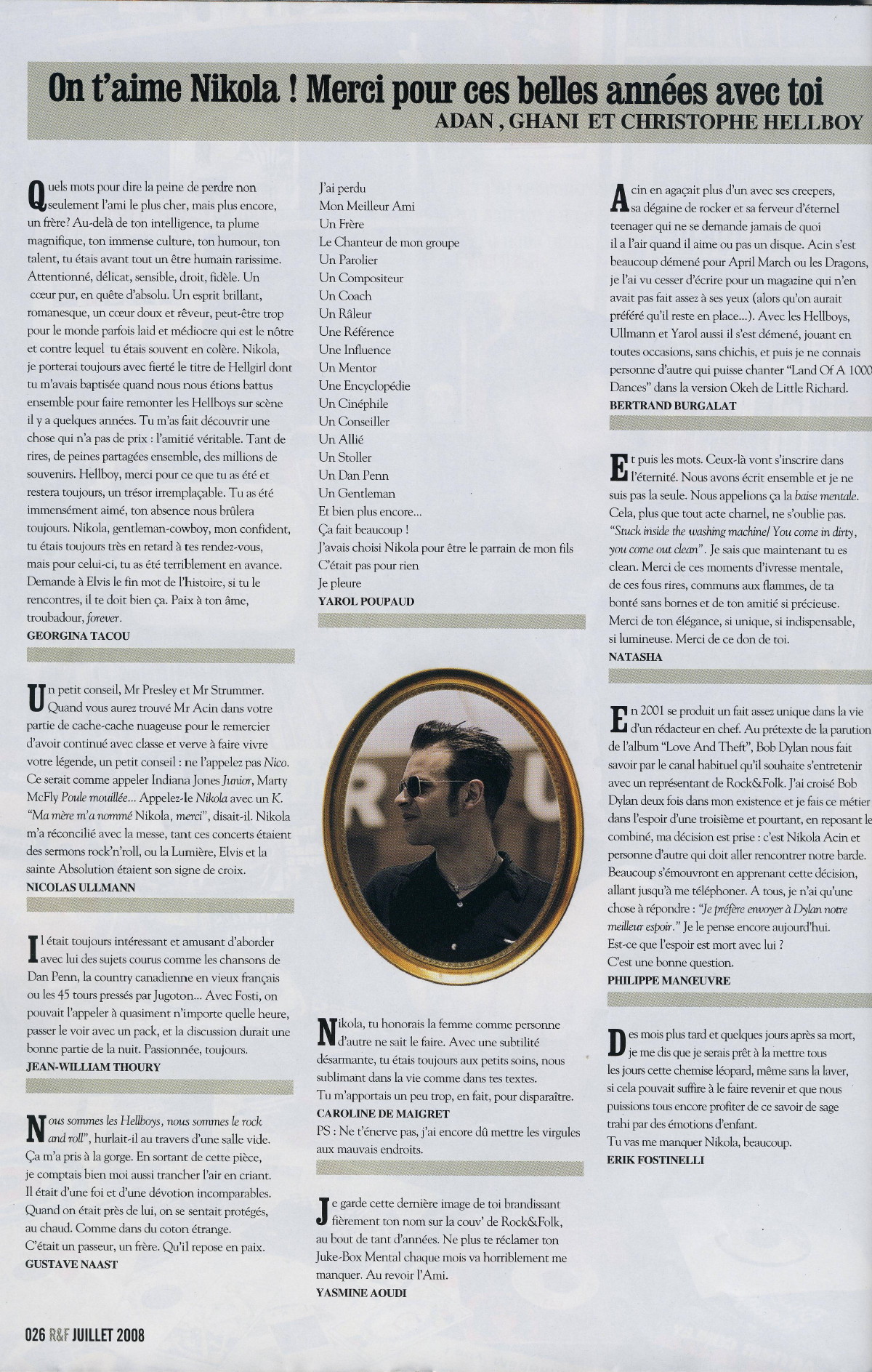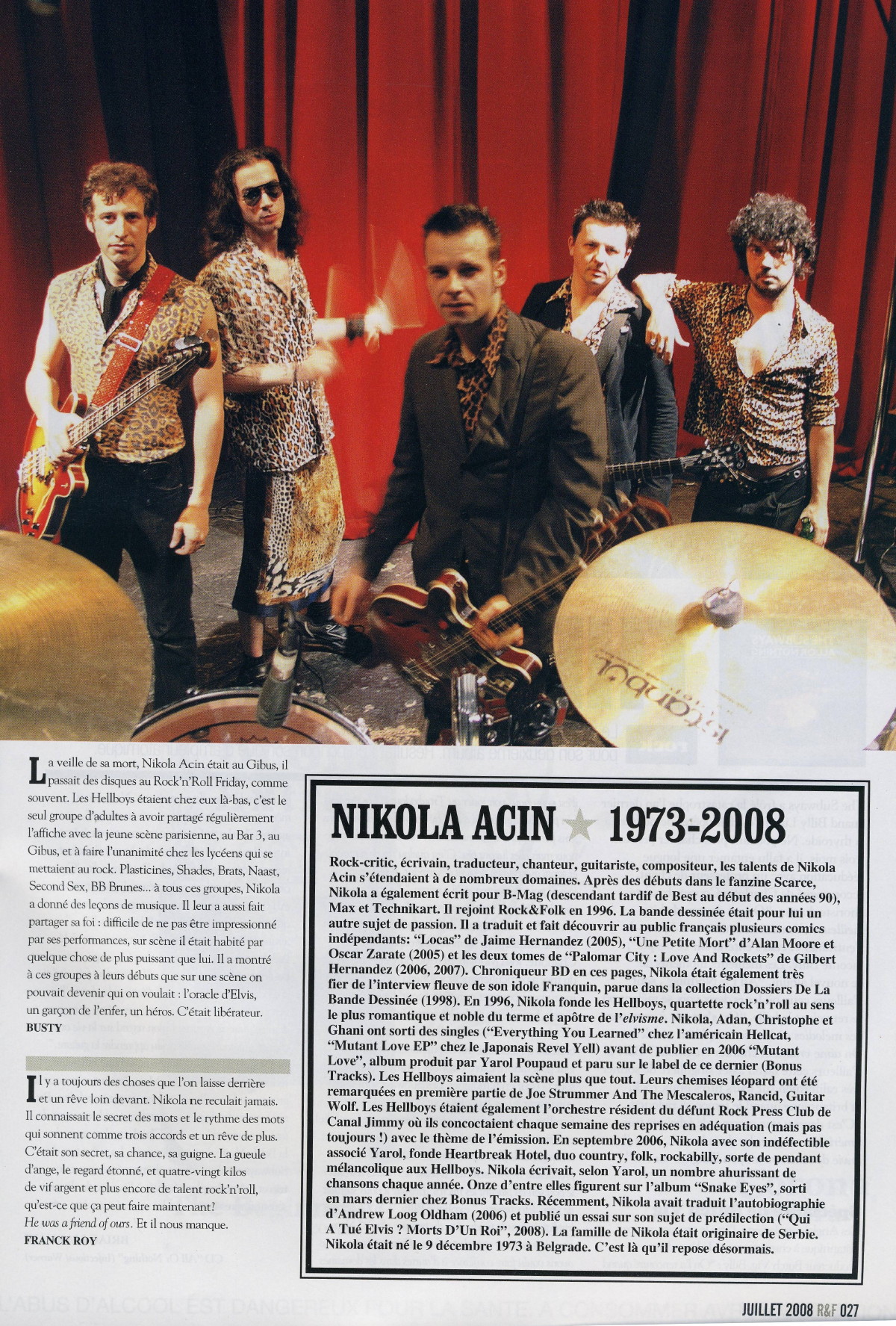 © Photos ci-dessus :

- Dimitri Coste 2007
(Nikola Acin à Memphis)

- Fabrice Demessence 2006
(Hellboys à la Cigale)
Aujourd'hui sont déjà 120672 visiteurs (224935 hits) Ici!